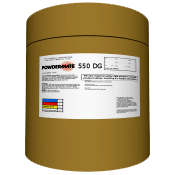 Versatile Degassing Agent


Powdermate 550DG is designed to eliminate surface defects caused by entrapped gasses and provides good resistance against discoloration during cure. It is more effective than benzoin and more effecient than combinations of benzoin and auxiliary degassing additives. This product can be post-blended for batch corrections and is compatible with all currently available commercial resin systems.


In order to view product information and literature, you must be a registered user.
To become a registered user of the Troy website, Click Here.
Already registered? Click Here to Login.

Back