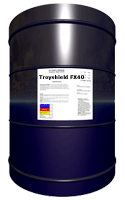 Troyshield® FX40 is a solution of Troy's IPBC in glycol. Recommended for paints and stains, cutting oils, wood products, inks, and adhesives.
(EPA Registration Number 5383-77)


In order to view product information and literature, you must be a registered user.
To become a registered user of the Troy website, Click Here.
Already registered? Click Here to Login.

Back