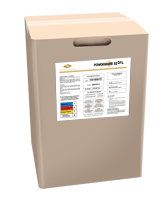 Flow, Leveling, & Intercoat Adhesion


Powdermate 570FL is an advanced flow and leveling additive engineered to eliminate surface defects and enhance clarity, gloss, and intercoat adhesion. This product can be formulated with all currently available commercial resin systems.


In order to view product information and literature, you must be a registered user.
To become a registered user of the Troy website, Click Here.
Already registered? Click Here to Login.

Back