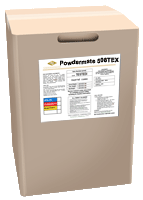 Texturing/Special Effects


Powdermate 508TEX creates a wide variety of textures and special effects. No other single texture additive can offer the flexibility of Powdermate 508TEX. This product can be formulated with all currently available commercial resin systems.


In order to view product information and literature, you must be a registered user.
To become a registered user of the Troy website, Click Here.
Already registered? Click Here to Login.

Back