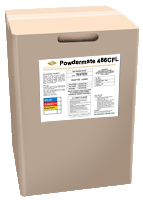 Flow & Leveling for Clear Coatings


Powdermate 486CFL allows the production of crystal clear topcoats free of surface defects. Powdermate 486CFL offers excellent flow and leveling combined with good intercoat properties and resistance to yellowing. The product can be formulated with all currently available commercial resin systems.


In order to view product information and literature, you must be a registered user.
To become a registered user of the Troy website, Click Here.
Already registered? Click Here to Login.

Back