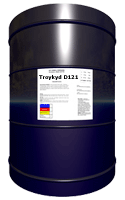 Troykyd D120 is a powder defoamer for use in cement based, gypsum based and various other dry mix systems. Since Troykyd D120 is free-flowing, it is easily dispersible. D120 can be added directly to a dry blend, or as a premix.

In order to view product information and literature, you must be a registered user.
To become a registered user of the Troy website, Click Here.
Already registered? Click Here to Login.

Back