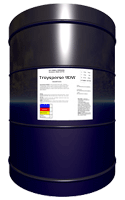 Troysperse 90W provides optimum color development for a variety of difficult-to-disperse pigments, such as carbon black, phthalocyanines, lithol rubine, diarylide yellow and other organic pigments. It provides excellent color strength and transparency with low paste viscosity. The viscosity benefit assists the formulator in achieving a high pigment concentration.
Polymer Systems:
Acrylic, acrylic grafted polyamides, styrene acrylic, sulfonated polyesters, shellac, water soluble polyurethane

In order to view product information and literature, you must be a registered user.
To become a registered user of the Troy website, Click Here.
Already registered? Click Here to Login.

Back