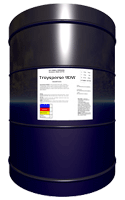 Troysperse 90W is the dispersing additive for universal color pigment mill bases to tint both aqueous and non-aqueous formulations. Troysperse 90W provides optimum color development for a variety of difficult-to-disperse pigments such as carbon black, phthalocyanines, and other organic pigments, combining the best color and the highest gloss with the lowest viscosity. The viscosity benefit assists the formulator with achieving higher pigment loading. The low use concentrations of Troysperse 90W enhance the cost-in-use.
Polymer Systems:
Acrylic, acrylic grafted polyamides, styrene acrylic, sulfonated polyesters, shellac, water soluble polyurethane

In order to view product information and literature, you must be a registered user.
To become a registered user of the Troy website, Click Here.
Already registered? Click Here to Login.

Back